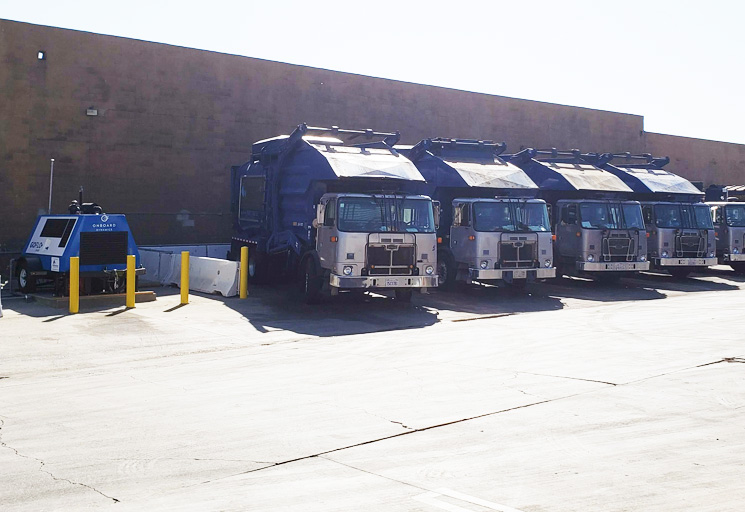 NGV Fleet Operators
Easy to install, transport and operate, the GoFlo® system makes it simple for fleets to refuel at the job site or back at the yard without the need for an external electricity source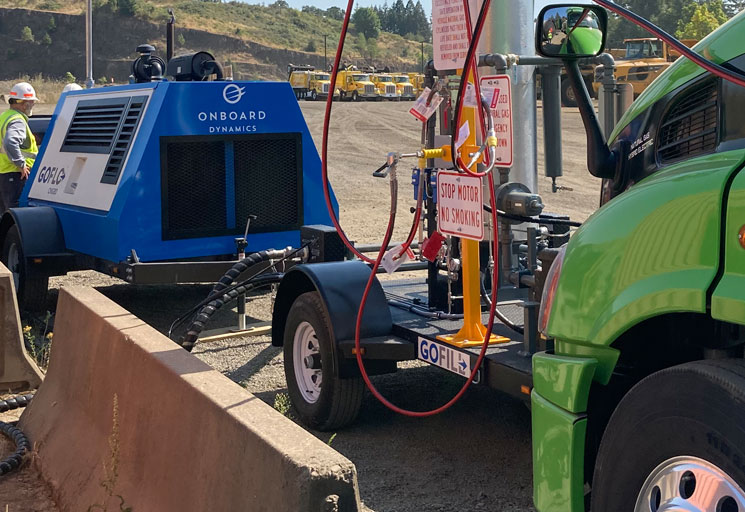 Natural Gas Distributors
Our mobile natural gas compressor helps natural gas distributors overcome refueling limitations in their service territory, improving access for their customers.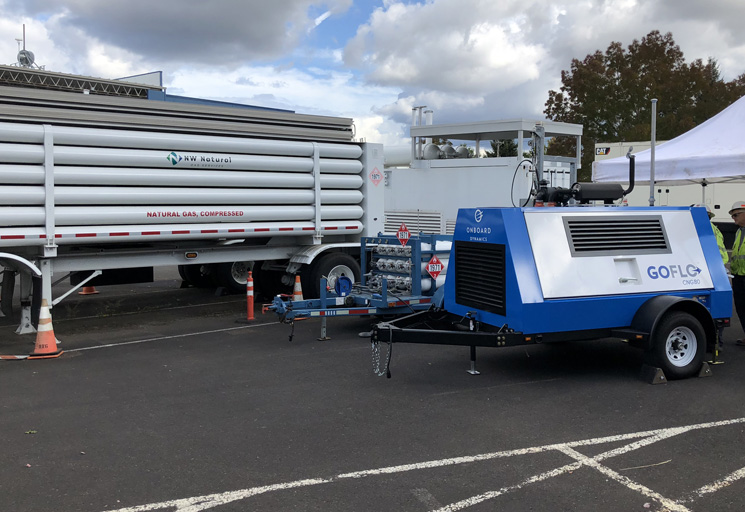 Virtual Pipeline Operators
The GoFlo compressor provides a convenient way to refill tube trailers as part of the daily operation of pipeline systems.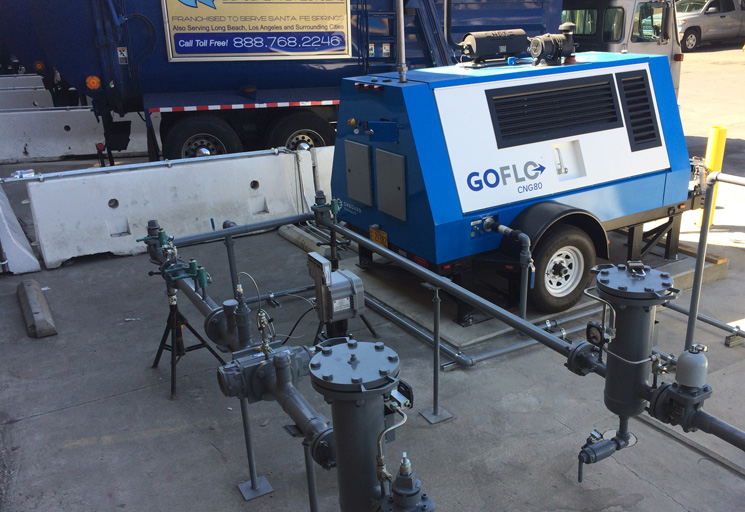 CNG Station Operators
Being powered by low pressure natural gas, our compressor provides station operators with a convenient way to deliver 3600 PSI natural gas to customers as a transportation fuel. It also provides station backup in the event of an electrical grid failure.
LEARN MORE ABOUT THE GOFLO UNIT