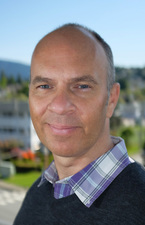 Brian brings over 25 years of experience in the energy industry and is a long-time investor in cleantech and renewable energy.  As Managing Director of Treeline Capital, Brian has been an active angel investor in a number of early stage companies, participated as a member of several boards and has provided financing and strategic advisory services to many small and medium enterprises. As Senior VP, Investments, at Chrysalix Energy Venture Capital, Brian reviewed over 1,000 opportunities annually and syndicated investments with many of the world's leading venture capital and industrial firms. While at Chrysalix, Brian sat as a member of the board of directors of several early stage cleantech companies and maintained a broad network of contacts within many large strategic acquirers of renewable energy technology in both North America and Europe.
Prior to joining Chrysalix, Brian provided strategic, business planning and M&A advice to a variety of private clients as Managing Director of Greystone North Management Consultants. Prior to that, he was with Duke Energy where he led Duke's Canadian M&A group following the acquisition of Vancouver-based Westcoast Energy. Brian was a senior member of the M&A group at Westcoast Energy for several years and managed or participated in several dozen energy related M&A transactions worth approximately $10 billion in market capitalization. Prior to his time at Westcoast, he was with Enbridge Inc., a Canadian energy transportation, distribution and services company where he provided strategic and corporate finance advice to the Company's senior management team and participated in international consulting assignments in Turkey and Malaysia.
Brian is an active adventurer having spent far too much time in tents while on mountaineering and whitewater kayaking trips in North and South America. He holds a degree in Computer Science from the University of Manitoba and an MBA from Saint Mary's University.