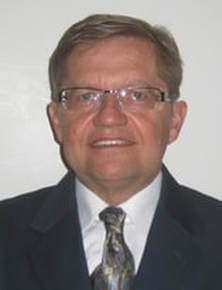 DICK KAULING


Principle, Kauling Solutions
Mr. Kauling is currently the Principle of KauliNG Solutions, a consulting company he founded following his recent retirement from a 33-year career at General Motors. During his time at GM, Dick actively worked on and supported global compressed natural gas (CNG) and liquid petroleum gas (LPG) applications in the following roles:
Chassis Engineering Manager for the North American natural gas vehicle programs (full size truck and van, and recently launched Impala program)
Member of GM's Vehicle Engineering Organization
Lead the Gaseous Fuel Technical Resource Center
Member of GM's Powertrain Engineering Organization
Dick held many functional engineering responsibilities during his career as part of GM's Canadian Regional Engineering Centre (CREC) and was actively involved in ensuring the successful Oshawa assembly of the 100 Chevrolet Equinox Fuel Cell vehicles as part of GM's Project Driveway program and ensuring hydrogen refueling capability in Kapuskasing. Dick was also responsible for overall design and engineering execution for all North American CNG and LPG vehicle programs for vehicles sold from 1997 to 2006. Dick earned his Bachelor of Applied Science in Mechanical Engineering degree from the University of Waterloo in 1983 and is a Professional Engineer and a member of the Society of Automotive Engineers.