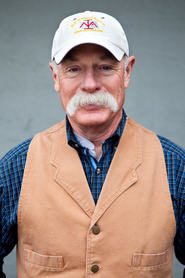 Rod Ray, PhD, PE


Founder, Bend Research


Rod is the former Chief Executive Officer at Bend Research, Inc., where he worked for over 30 years. BRI was purchased in 2014 by Capsugel, and Rod remains involved as a member of their Scientific and Business Advisory Board. 
  
During his time at Bend Research, Rod held numerous positions specializing in the development and commercialization of a wide range of products. He was instrumental in directing the management of large-scale programs to advance pharmaceutical compounds through the development process to commercialization, and served as the primary management contact for client companies. 
  
In addition to his expertise in advancing pharmaceutical processes and products, Rod has extensive experience in commercializing diverse products for the electronics, energy, medical, agricultural and space industries. 
​ 
Rod is currently a consultant and board member for various pharmaceutical and technology companies. He holds a master's degree and doctorate in chemical engineering from the University of Colorado and a bachelor's degree in chemical engineering from Oregon State University. He is a registered Professional Engineer in Colorado and Oregon, holds 23 U.S. patents, and has 46 publications.