On October 20th, 2022, Onboard Dynamics will be giving a live webinar hosted by the Northwest Gas Association.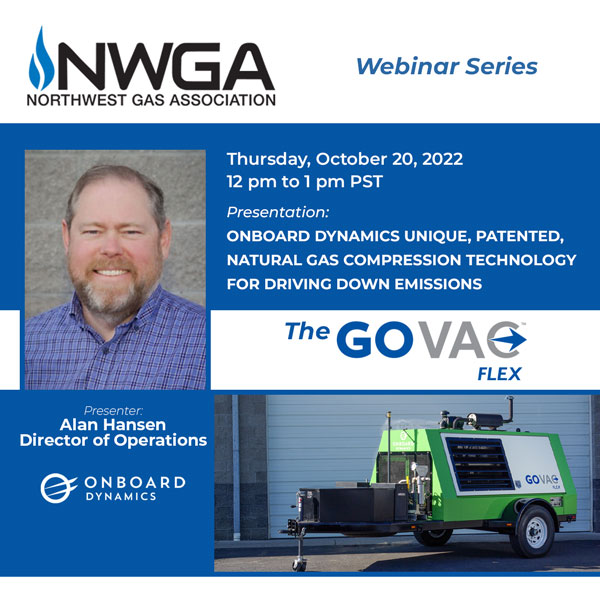 Alan Hansen, Director of Operations for Onboard Dynamics will be giving the presentation and providing questions about the unique, patented, natural gas compression technology for driving down emissions. He will be presenting ways for operators and service providers to reduce their GHG footprint, and what practical technologies are available to achieve the cleanest way possible to evacuate pipelines.
For our society to prosper and thrive while also meeting our environmental goals, there needs to be reframing and rethinking about how we talk about our natural gas ecosystem. We need to help the public better understand the many benefits of natural gas and its supporting infrastructure, while also living with the risks from all forms of energy and associated infrastructure. So how can natural gas play its important role in achieving our net-zero energy system? A key step in achieving this goal is to be certain that no natural gas is released to the atmosphere during natural gas pipeline evacuation associated with routine maintenance and unexpected repairs.