Rita Hansen, CEO of Onboard Dynamics has won the ALLY Energy 2022 GRIT Awards in the Entrepreneurs category. The awards are regarded by many as the most prestigious, significant recognition in the energy industry worldwide. The 54 winners were selected from shortlisted finalists that included 75 leaders, 21 teams, and 15 companies with representation across the globe in oil and gas, power and utilities, wind, solar, hydrogen, nuclear, climate tech startups, and academia.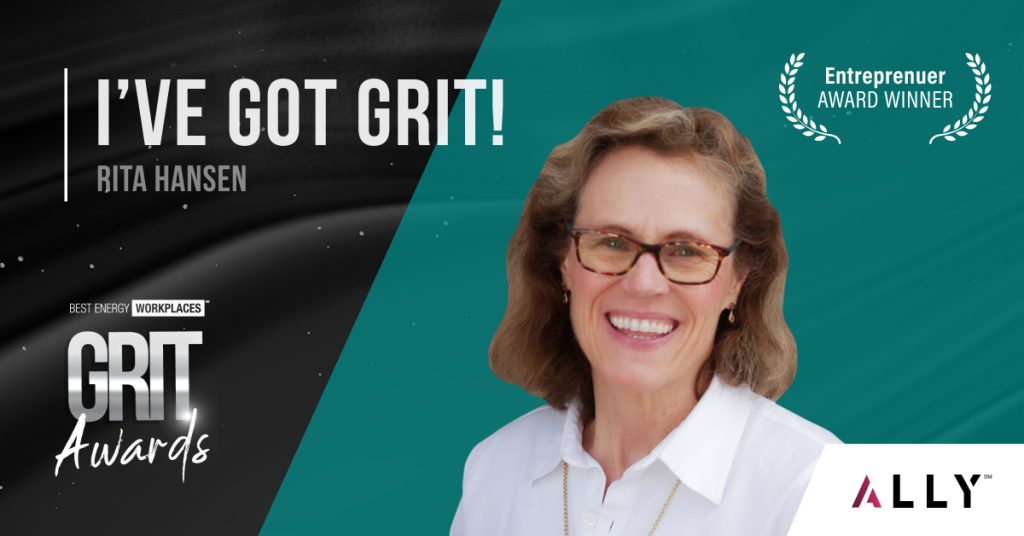 Rita was recognized for her grit in bringing new innovative technology to the energy industry. It was demonstrated in her vision, passion, and dedication to leaving the world in a better place and not letting her team down. It was this driven attitude that secured Onboard Dynamics' future as a viable resource to support the natural gas ecosystem in reducing global greenhouse gas (GHG) emissions safely and reliably through innovative and practical commercial solutions.
Even with her busy schedule, she is a mentor and advisor to the local STEM Hub, and speaks regularly to high school classes and university classes on sustainability and entrepreneurship. She is also a volunteer for regional and state-wide economic development activities with a focus on sustainability and energy (Formerly a Futures Commission member for the 10 year Oregon Innovation Plan). She is also a member of the STEM Investment Council for the State of Oregon Chief Education office and an Advisory Board member for the OSU Advantage Accelerator and for the National Forest Foundation.
You will usually find her speaking and participating on issues of sustainability, energy transition, ESG, STEM, entrepreneurship and innovation across the globe.
We congratulate Rita on this outstanding award given!
About ALLY Energy™ and the GRIT Awards
ALLY Energy is the leading energy and climate talent community and marketplace that accelerates connections, careers, and skills for a just energy transition. The community includes professionals, leaders, entrepreneurs, and students in 120 countries in nearly 3,000 companies across energy in oil and natural gas, utilities, renewables, and climate technology. ALLY is an inaugural member of Greentown Labs, North America's largest climate technology incubator for high-growth companies. The GRIT Awards and Best Energy Workplaces is the only of its kind annual energy workforce recognition program that uses bias-reduction technology to assess winners.