Onboard Dynamics has been selected to produce a final paper and presentation for the 2023 Pipeline Pigging and Integrity Management (PPIM) Conference. The conference will be held in Houston, Texas from February 6th – 10th, 2023.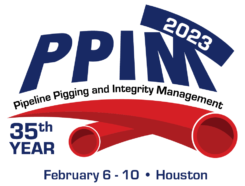 Titled "Self-contained Compressor Technology Platform That Eliminates the Need for Venting and Flaring During Pipeline Maintenance and Pigging Operations", the presentation will present solutions on how to address the challenges for pipeline operators in keeping our natural gas pipeline infrastructure well maintained while mitigating methane emissions. This presentation will show how field pipeline operators can efficiently evacuate natural gas from pipelines with a much lower carbon footprint that helps to reduce the environmental impact and makes the process safe, efficient, and more reliable. It will also share new advanced methods for accurately monitoring and reporting on the captured and recovered methane that will help companies stay in compliance with future, aggressive regulations.
Reliable, safe, and clean solutions to capture and recover methane from natural gas pipelines are a current focus at a time when US and global policies are addressing efforts to limit methane emissions across the entire oil and gas ecosystem. Companies will be required to move away from direct venting and flaring practices to ensure that no natural gas is intentionally released to the atmosphere during natural gas pipeline evacuations associated with the numerous pipeline maintenance, repair, and inspection operations. The need for effective and sustainable solutions that can be deployed quickly and easily with a clean environmental profile is becoming more in demand. Other challenges exist such as public scrutiny, equipment capacity and availability, automated monitoring, and accurate reporting to validate and verify the amount of methane that was captured and recovered for regulatory compliance purposes. Environmental auditing policies that are aimed at precise measurement and reporting of emissions data will only get stricter for technologies used in minimizing methane releases.
Onboard Dynamics has produced and developed innovative technology products for simplifying the capture, compression, transfer, and use of natural gas during pipeline operations.