CNG IN-A-DAY WITH THE GOFILL™ REFUELER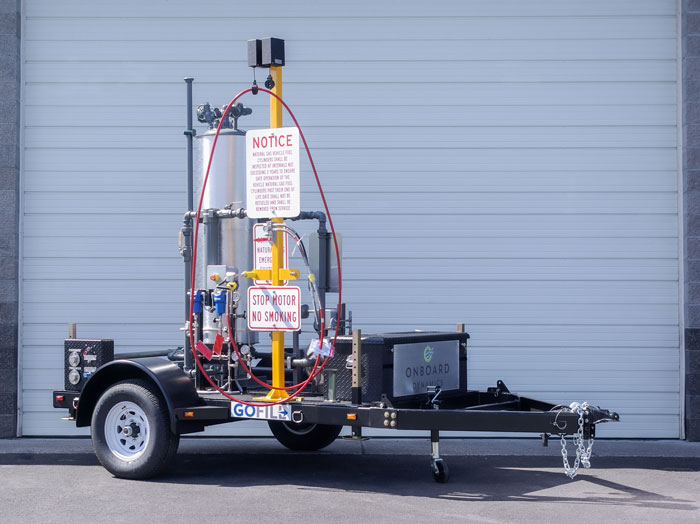 The GoFILL® refueler is a stand-alone trailer that connects to the GoFLO® compressor to create a two to four vehicle time-fill natural gas refueling station.
The versatile design makes the GoFILL® a temporary or permanent installation. This makes rapid deployment possible in locations where infrastructure is challenging.
It is the perfect solution to get started with your own compressed natural gas refueling station or to expand your current refueling needs.
Read about the GoFILL® refueler providing CNG refueling for the NW Natural Hyllion truck project. 
Features:
Trailer is complete with dryer and two to four refueling hoses and nozzles.
Filling post(s) may be positioned at three different locations based on-site layout and vehicle positioning.
Ideal for starter fleets or to set up CNG refueling in remote locations.
A Complete Natural Gas Refueling System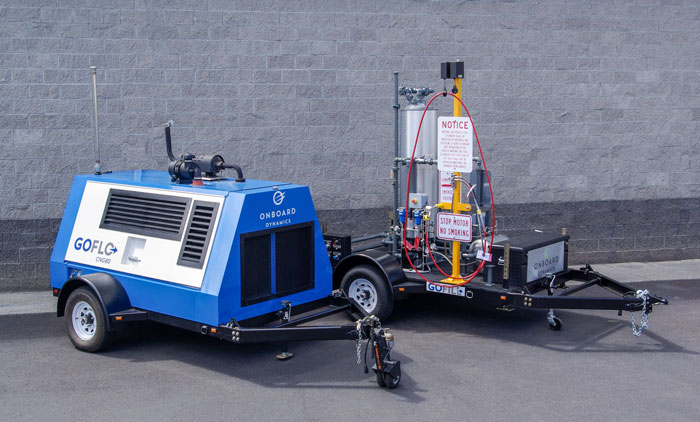 The GoFLO® CNG80 compressor and the GoFILL® refueler provide operators with a completely self-contained natural gas refueling station. The GoFLO®/GoFILL® package gives operators everything they need to begin converting their fleet to natural gas.
Mobile – Can be deployed anywhere natural gas is accessible – remote locations
Easy to redeploy – Can be set up and reused at another location quickly
Quick to install – Does not require any upgrades to electrical infrastructure
Resilient – Operates when the electrical grid is down
Scalable – Great starter kit to expand your fleet
Reduced OPEX – natural gas vs electricity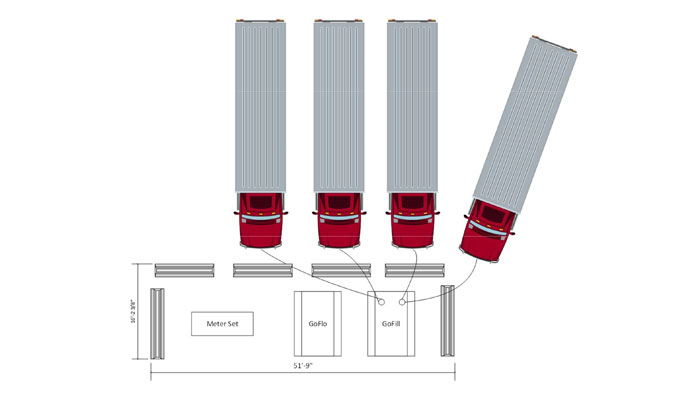 Applications and Uses for the GoFlo®/GoFill™ Complete Refueling System
On-site refueling for CNG vehicle fleets
Set up temporary or permanent CNG refueling stations
Provide CNG refueling in remote locations
Refueling starter kit for fleets that are just beginning to convert their vehicles to CNG/RNG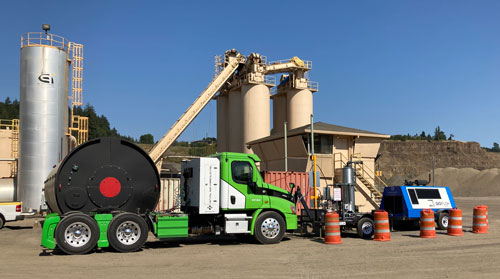 Want to Learn More?
Contact us today and learn how the GoFLO®/GoFILL® complete refueling system can help solve your CNG refueling needs!